A group of Newhaven Chamber members and their families decided to hop on a ferry to enjoy the delights of a quick getaway in Dieppe. 'We are very lucky to have the ferry on our doorstep whether to use it for a quick weekend hop across La Manche or a starting point for a holiday in the heart of the French countryside' said Julia from Fine Marketing, 'there is always something to do and the food and wine taste much better when your car in Sussex.'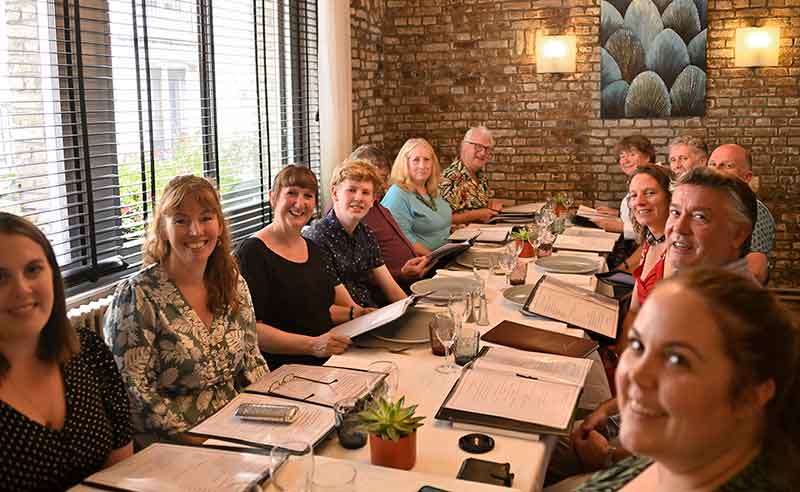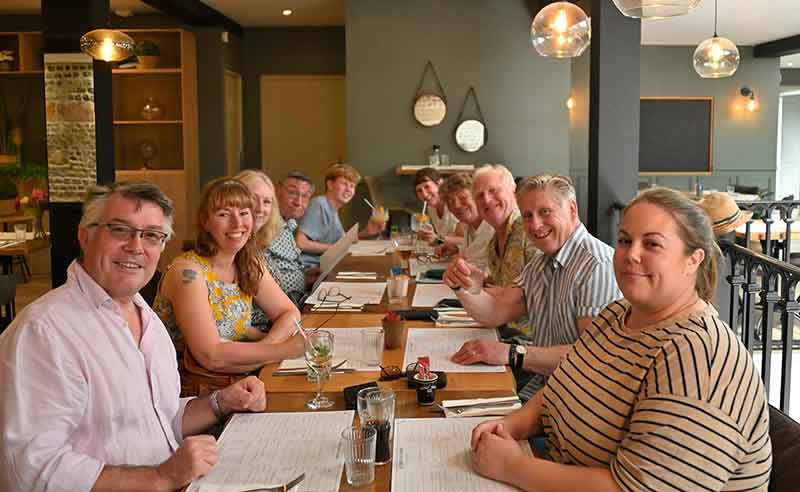 On the Friday evening we sampled the culinary delights of La Marmite Dieppoise, famed for its traditional fish and seafood dishes including the traditional fish stew from Dieppe – La Marmite Dieppoise. The mussels, fish, prawns and scallops stew is cooked in a rich white wine, dry apple cider and cream sauce. Cider, calvados, and cream feature strongly in local dishes including the famous Tarte Normande, served with salted caramel, apple sorbet and fresh cream.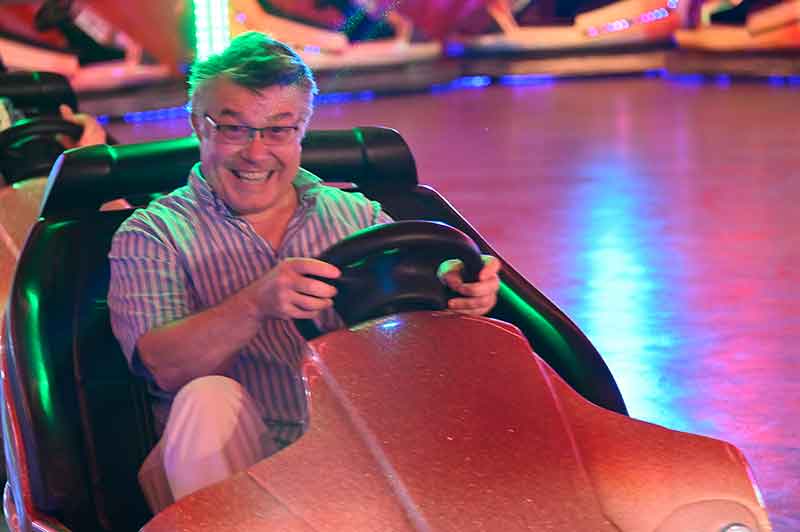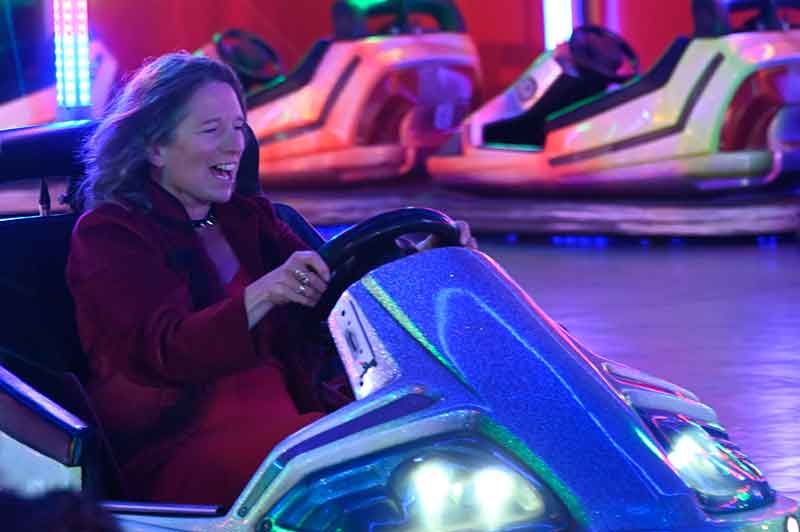 Those who braved the showers that evening visited the huge funfair so popular with visitors to the historic town. After a delicious French breakfast at the Hotel Aguado run by Christine and her family, we shopped at Dieppe's amazing Saturday market. The soft, delicious cheeses, foie gras, nuts, nougat, fruits, breads, local honey, wines, calvados and saucissons came from all corners of Normandy. One wonders if they heard we were in town. Our senses were blown away with a blend of rich cheeses, herbs, and street food, and it's always fun trying to decipher the strong local accents in rural France.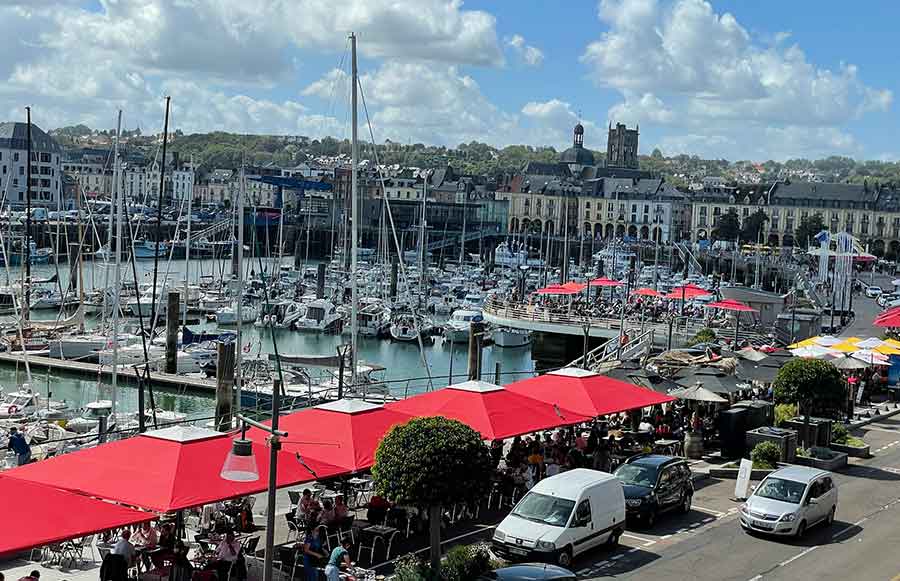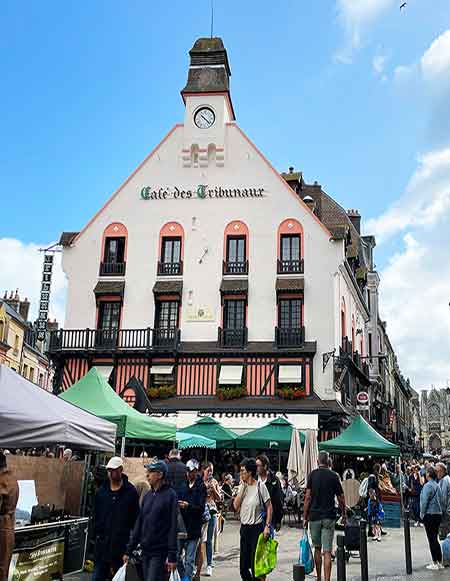 Lunch beckoned and following sunshine drinks on the veranda at La Tour Aux Crabes, a chic modernist hotel overlooking the harbour, we decided to sample their menu. Another gastronomic experience in less than 24 hours which included plates of Les Fruit du Mer.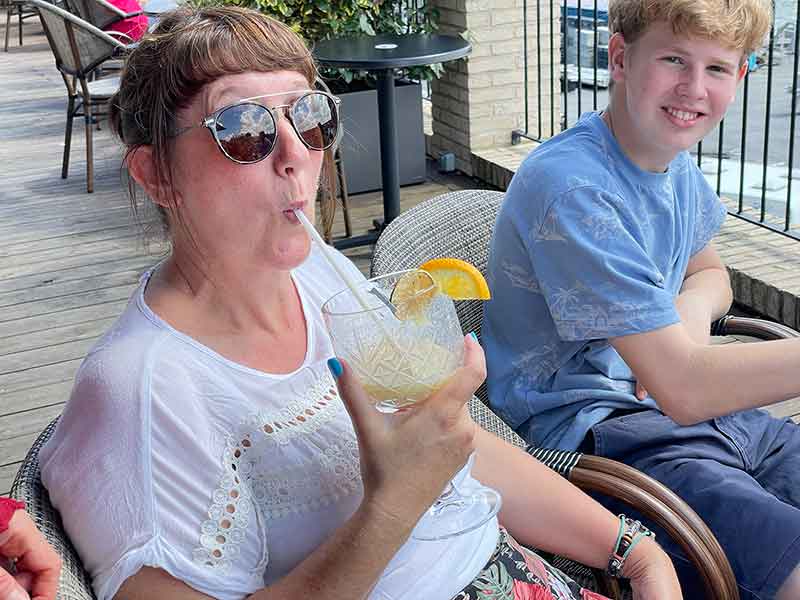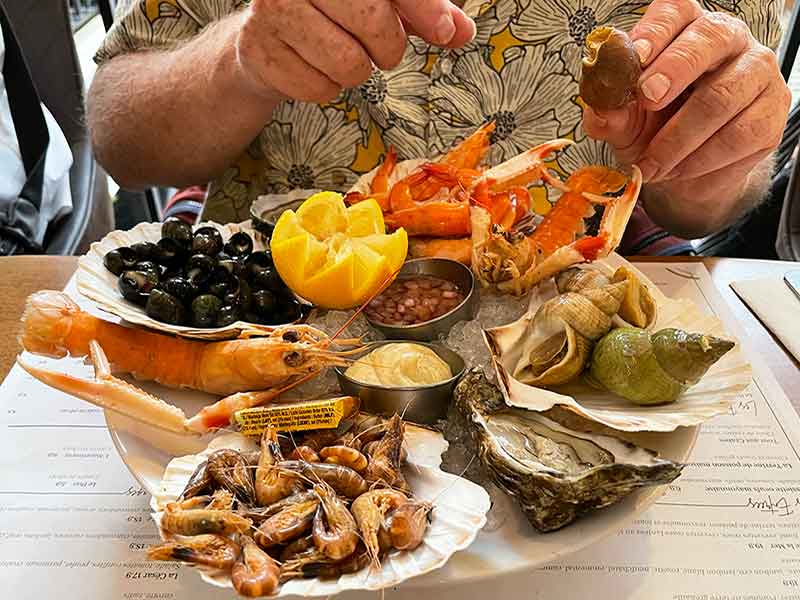 We heartedly recommend a trip across the Channel to sample some of Normandy's delicious cuisine, fine wines, and local specialities.