Businesses in East Sussex are fortunate to have access to a wide range of business support and funding opportunities. All of the following are currently available as we write (Nov 2021), but some funds will get withdrawn or amended from time to time, so we always advise checking the relevant websites for the latest details.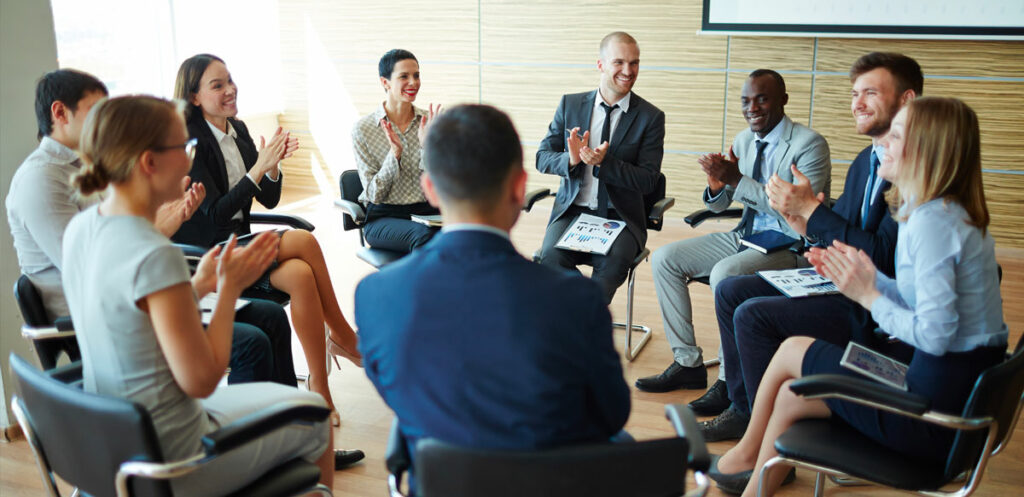 Locate East Sussex
Any small business that is looking to grow will need access to funding and support.
In Newhaven and across East Sussex, it is worth speaking to the Locate East Sussex team. Locate East Sussex is funded by the county council, district and borough councils, and the European Union's Regional Development Fund (until 2023).
Locate has a dedicated team to support any size of business based in Newhaven, or East Sussex, and companies moving into the county who are looking to access funding to create jobs and to support the local economy.
Locate East Sussex has an extensive network to help you to access finance and grow. Their partners include local planning and economic development teams, the Let's Do Business Group, Business East Sussex, Clean Growth UK, and the Universities of Sussex and Brighton.
12 hours free business support
Business grants from £10K up to £25K via East Sussex Invest 7 (ES17) grants and loans programme
Business loans from £1K to £200K via East Sussex Invest 7 (ES17) grants and loans programme
Support accessing other forms of business funding
East Sussex Invest 7 (ES17) grants and loans programme
LDB Group Finance £10K to £50K (3 months to 7-year loans)
LDB Group Growth Loans from £10K to £50K for established businesses over 12 months or more who cannot access conventional bank support.
Help finding commercial premises
I-Construct
I-Construct is a free ERDF-funded business support programme for SMEs in, or supplying to the construction and built environment industry. Their programme of support includes:
Free 1:1 business mentoring and advice (worth £1,200)
Grant funding of £1K to £20K to part-fund development and launch of a new service or product. This funding can also be used for software and hardware, consultancy or to create a new role to manage a project.
The network is free to join if your business is eligible. You then get access to a member portal, where you can sign up and participate free for members-only webinars and benefit from other business opportunities.
Find out more from www.i-construct.org.uk
Extended tale programme
Some of you may have heard about TALE, Transport and Logistical Efficiencies support and grants, which has just been extended until Summer 2022.
The new deadline for grant applications is 30 April 2022.
TALE funding is available to help transport companies or businesses with a logistics function. Brexit and Covid-19 have pushed the digital agenda forward for many small businesses who need to improve their ways of working or meet other demands. A visit to their website will show you the kind of businesses that they have supported. These range from fulfilment companies to warehousing, e-commerce, haulage, hire, waste, and vehicle services.
There are TALE Lite grants for projects between £2,500, and £5,000, which might help with software or consultancy costs, and grants of between £1K and £2K can be given towards these projects if your company is eligible.
There are also grants available between £1K and £10K for projects between £2.5K and £25K. These must be directly linked to introducing new data analytics tools and techniques, and for the more significant awards, the grant must lead to a new service or product being launched.
You can find out more about the funding at: https://www.tale.org.uk/grant-funding/
Manufacturing growth programme
This programme supports SME manufacturers to grow and maximise growth opportunities.
These grants can help companies improve their business, financial or marketing strategies; support them with change management; develop leadership and teams; improve HR strategies and talent management; develop marketing and sales opportunities, routes to market or digital markets; new product development; productivity; people skills development, quality improvement and standards; environmental strategies and development.
Find out more on the website or contact:
Daren Booth
Manufacturing Growth Manager, East Sussex
daren.booth@egs.live
07971 062 279
Start-up loans
If you have a viable business idea and are over 18 and without access to finance, you might be available for a start-up load. Visit https://www.letsdobusinessfinance.co.uk/lets-start-up
Natwest grants for female-led businesses
NatWest's 'Back Her Business' initiative was developed to help more female entrepreneurs launch their own businesses. It is part of a UK wide campaign by the bank to inspire 400,000 female-led enterprises by 2025.
Back Her Business provides an accessible funding platform, peer-to-peer support and mentoring.
Applications can be submitted at any time.
South-East business boost
SEBB, or the South-East Business Boost offers free expert advice and funding support to help SMEs to grow.
With free support for start-ups and SMEs, SEBB provides a team of business and funding experts offering a tailored mix of practical advice, funding options, workshops, webinars and coaching.
You can find out more about SEBB on either of these two websites: https://www.digitalislands.co.uk/business-growth-support/
https://www.sebusinessboost.org.uk/
RESEARCH AND CONNECT WITH ACADEMIC EXPERTISE
If you are looking to boost your business through R & D, launch new products and services, you can reduce costs and access graduate talent through KEEP+
Through the UKRI you can find funding and collaborate with others on a wide range of innovative research projects. Through the same site, there is a Knowledge Transfer Partnership (KTP) scheme to help UK businesses innovate and grow.
Get in touch with Newhaven Chamber via our contact form.